About
Thank you for choosing Northwest Iowa Church Stream for your hosting. Below you will find instructions on uploading your file for playback on your local TV channel.
To upload your video, you will need to download the latest version of FileZilla Go to https://filezilla-project.org/ to download the latest version.
In your welcome email, you received a file as an attachment. That file will be used to import your settings into FileZilla. To Import, do the following:
1. Download the .XML attachment from your email, and save to your computer.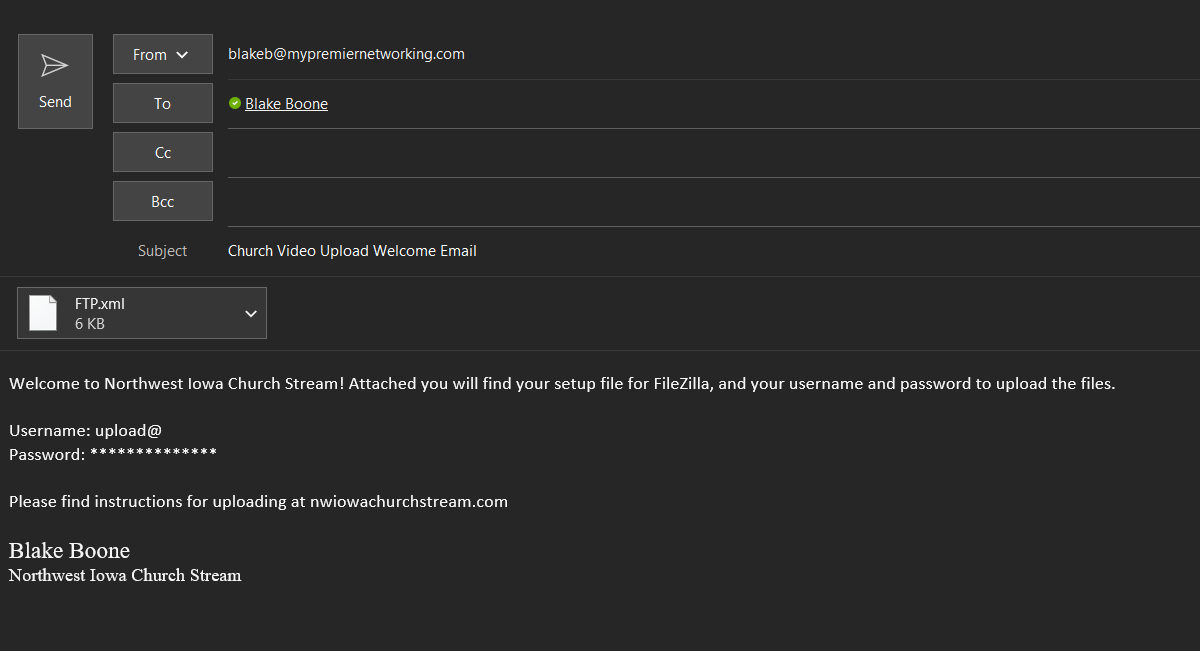 2. Open FileZilla and import your file.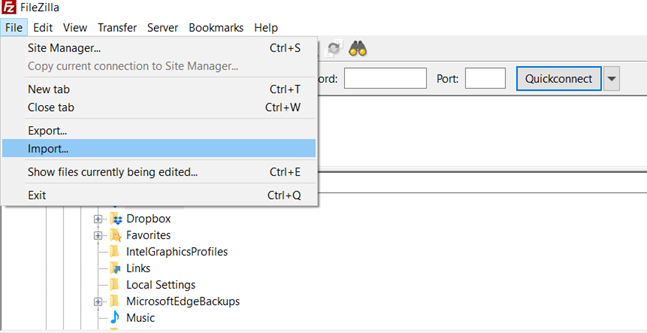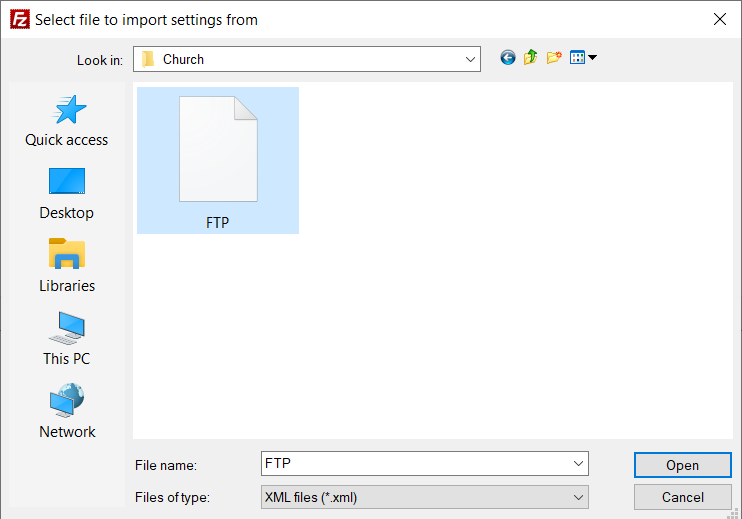 3. Navigate to the servers icon below the "File" button in the top right corner, and click on the site you imported.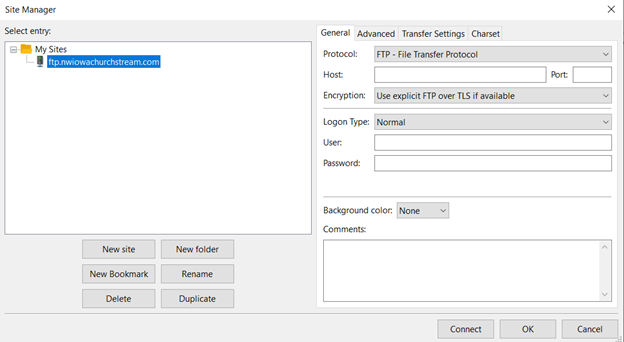 4. Upload your file with the name church.mp4 exactly. If your file is not named church.mp4 (all lowercase), your video WILL NOT play. We can only accept .mp4 format. To upload, simply find your file location on the left hand side, and drag it to the right hand side. If this is not the first time you have transferred the file, it should ask you to overwrite the file from the week before. Please do so. At any time, you should only have one video in your folder.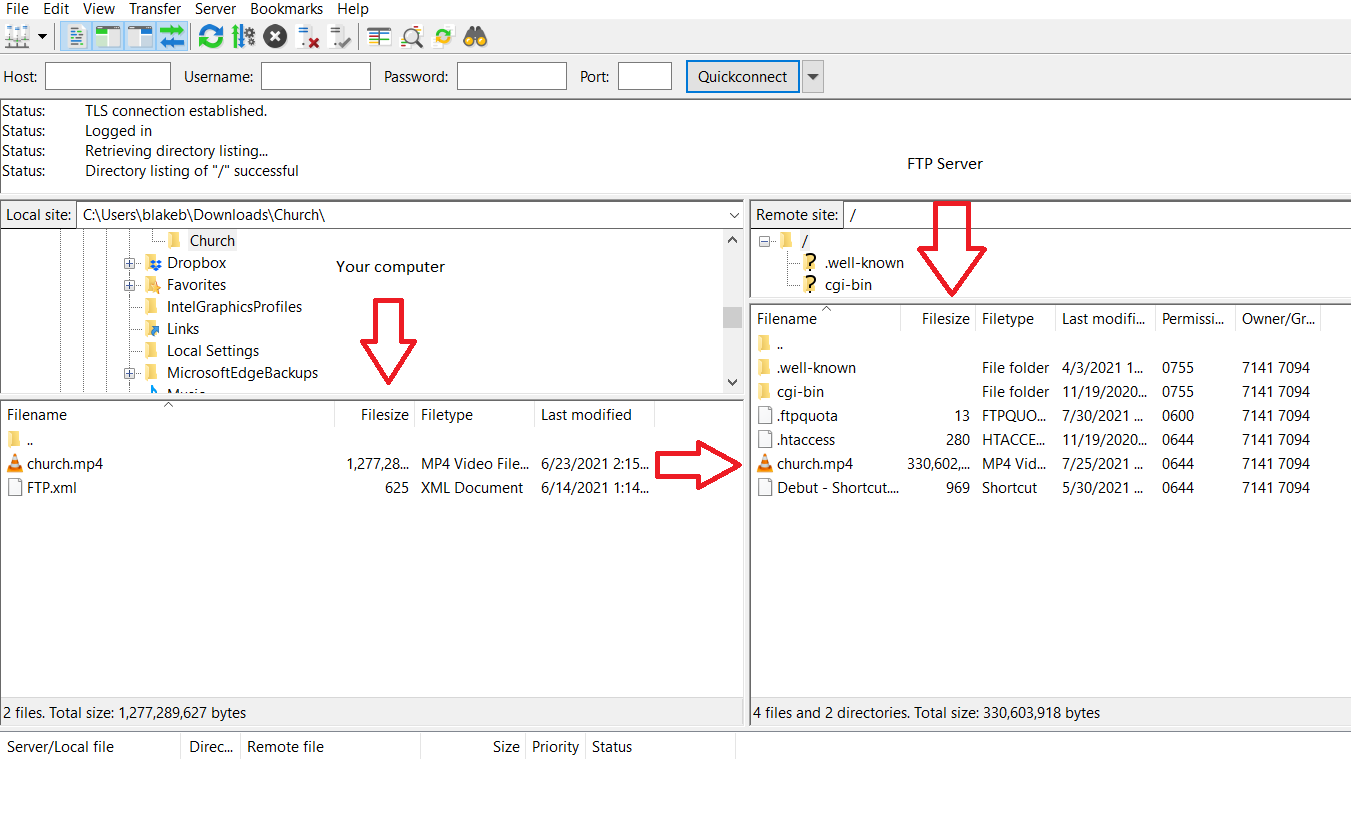 Once your file is uploaded you can go to your site to verify. Your site will be everything after your username@ in your Username.